Back to blog
Our brand-new website is live!
January 10, 2023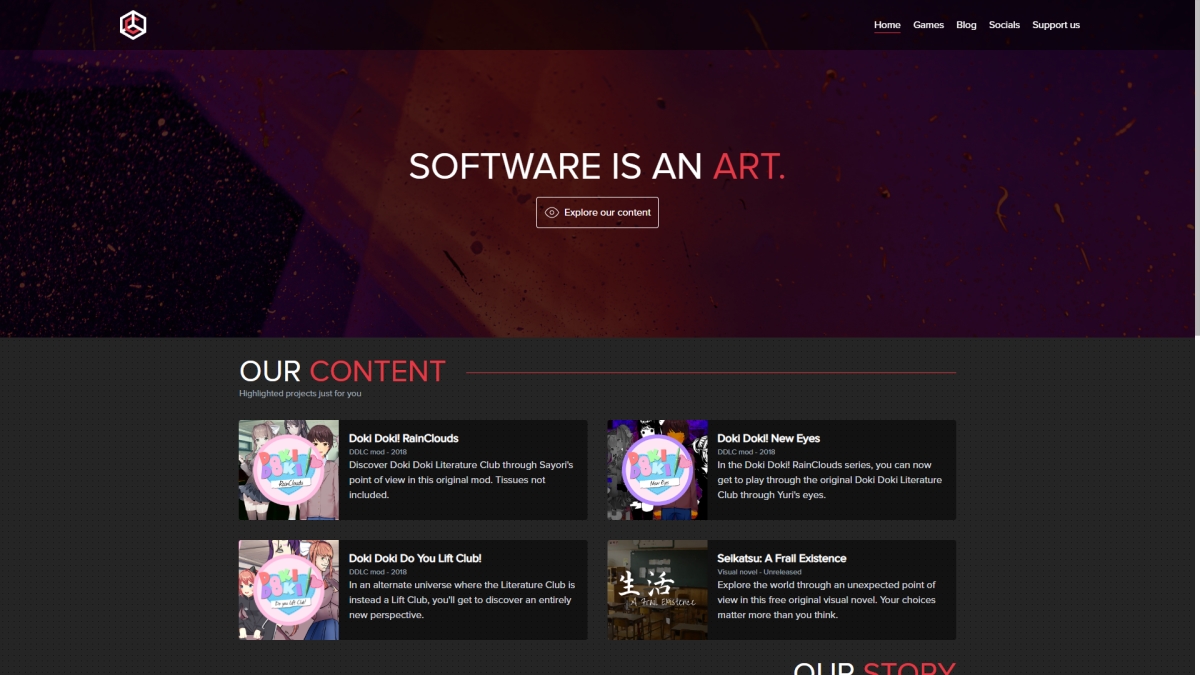 After a long wait, our new website has officially been released. If everything is okay, you should currently be browsing it...

But what's new, really?
First off, you are probably aware that we have decided to get started with a big revamp of the entire company. Times are changing, and if we want to stay relevant, we have to follow the trends. That, and I wanted a new sexy logo, because the old one was getting, well...

old.
That started with the creation of a

new logo

, which you can see on the top left of this page. Truth is, we've never had a real logo: we had our name written with a fancy font, but no recognisable, geometric, cool logo. So that's what we have now, and even without a name written, you should be able to guess it's us. That's the entire goal of this operation.
Along with this new logo, I wanted to personally work on a new website. Something classy, that fits with our new design scheme (with that cool

CykaDev red

), and most importantly, something that doesn't run on decade-old Wordpress plugins. So this website is made entirely

from scratch

, using nothing but pure HTML and CSS. It's cleaner, faster, and more customized.
We're trying to establish a

real brand identity

that we can use across all our products, whether it be games or software solutions (which we are also making!). There's a lot of work to do to have a stable foundation to work on, but I feel like we already have something pretty nice with the aesthetic we went for with this website.
The game pages have also been refreshed to make it easier to download the correct version of the package!

No more having to understand what the 15 different buttons do.
We hope you will enjoy this big update! Stay tuned for our next announcements, and make sure to hop in our Discord server to never miss a beat (and see the server revamp in the near future!)